Showroom
A unique relationship with a magical city.
Two elegant sale points with showroom.
The experience of a selected staff attentive to customer needs.
Gioielleria Peverelli is in a historic jewelry store in Via Milano, 79 in Como. A refined and elegant environment where to choose between different collections of watches and jewels of the best Italian and international brands, from the most classic to the ones declining elegance and refinement to the current fashion dictates.

The shop on Via Milano is supported by an ultra-modern jewelry store in the heart of the city of Como, Via Vittorio Emanuele II, 43. A few steps from the lake, the stylish showroom combines the elegance of light and shade with linear forms, giving the room a very special taste in which the jewel is the master, in a very special game of reflexes and references among the jewels, the lights and the selling space glazing.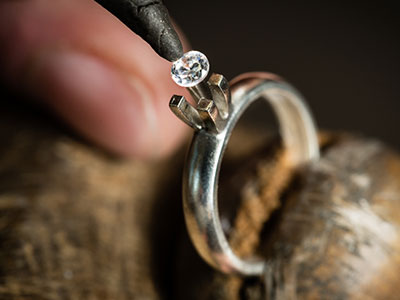 Thanks to the patient work of Giorgio Peverelli, an internal studio gives life to original creations, customized jewelry to give our clients the pleasure of unique pieces, to wear or give as a gift in a special moment.
Watch repair, handicraft production, processing on commission, are just some of the exclusive services Gioielleria Peverelli provides a loyal customer base, which for many years has decided to choose the quality of our products and the friendliness and professionalism of our staff.
Contact
Newsletter subscription
Sign up for free newsletters and get more of Gioielleria Peverelli - Como delivered to your inbox!

I authorize the use of my personal data in compliance with Legislative Decree 196/03.*
Orari Showroom
Gioielleria, Via Milano 79, Como
Tuesday-Saturday: 9.00 > 12.30 • 15.00 > 19.00
Sunday and Monday: Close
Gioielleria, Via Vittorio Emanuele II 43, Como
Tuesday-Saturday: 10.00 > 13.00 • 15.00 > 19.00
Sunday and Monday: Close